Best Wireless Home Security Systems
Over the years, home security has evolved to become more efficient, more reliable, and more capable. It's not unheard of for many Chessington homes – and those further into London – to benefit from the market's best home security system UK standards. From affordable wireless home security cameras to the best wireless security alarm systems money can buy, there are plenty of great ways to secure your premises without clunky cables and connections.
Aces Tech's experts and engineers understand what people look for in the UK's wireless home security systems near me. You're looking for a system that's quick to set up, easy to use, and can manage from a PC or smartphone, and a service that you can rely on to keep things safe even when you are away from your property. Yes, you may have a traditional home alarm and lock setup, but will that be enough to protect your family and property in the modern age?
We highly recommend using a leading wireless security alarm system, sensors, and more for additional peace of mind. Want to know more? Keep reading for the full lowdown, and do always reach out if we can be of any specific support and assistance.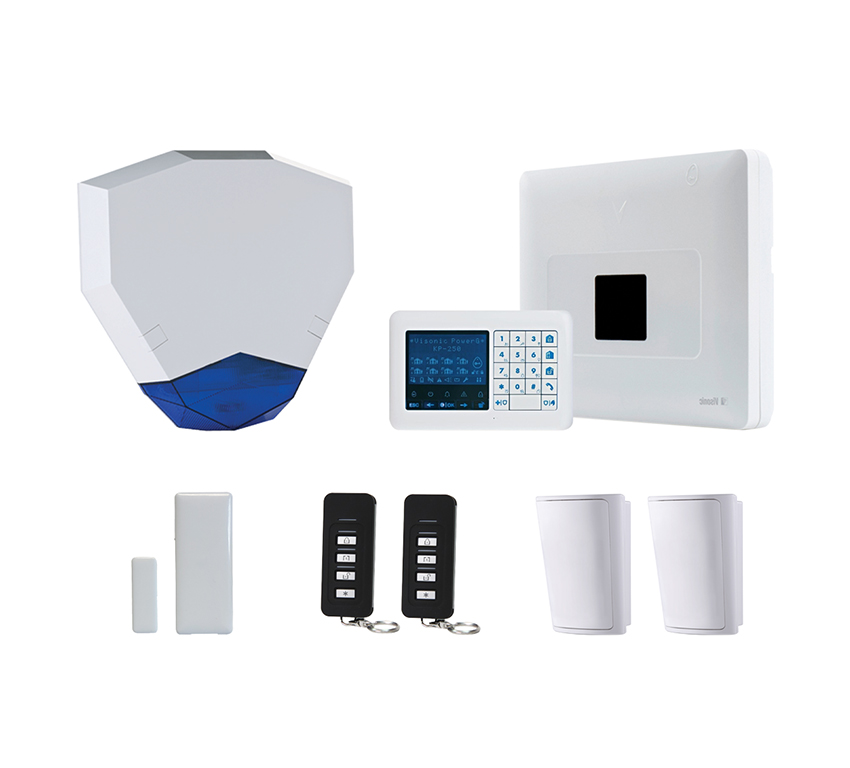 Why Choose Wireless Home Security?
While traditional wired home security cameras and alarms have done plenty to protect us over the years, it's safe to say that things are moving towards a more streamlined, wireless standard. Just as you might use a remote control for your TV or wireless headphones for listening to music, it only makes sense that your home security system should follow suit.
The best wireless home security systems will be easy to set up, maintain, and manage through various hubs and devices. For example, you might want to set up wireless outdoor home security cameras that communicate with one another and sensors, detectors, and alarms that you can monitor and manage through a tablet, phone, or smart home hub.
These systems are getting more and more impressive. Based on the 'Internet of Things' (IoT) concept, it's easy to find affordable, leading wireless home security camera systems UK that communicate with one another. Instead of keeping a close eye on everything yourself, you can leave your security perimeter to cater to itself! It is like having your own personal, wireless security team on hand at all times.
The fact that your system is entirely wireless also means that you will benefit from a wireless security alarm system that won't need much maintenance and upkeep. For example, you can monitor and customise how you protect your home through provided software. What's more, there's never going to be any need to worry about getting your toolbox out to fix things.



Keypads and Arming Devices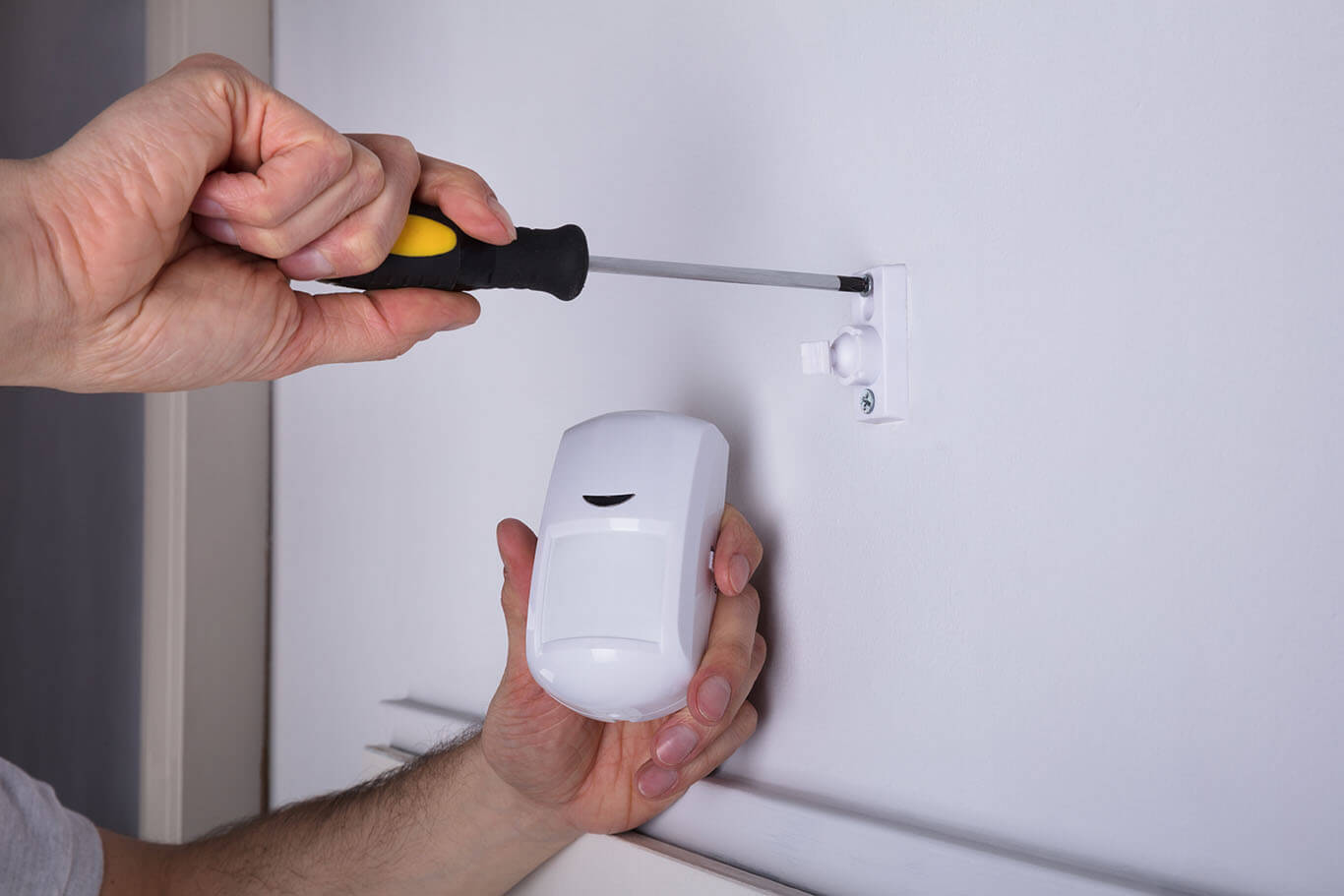 One Solution, Multiple Benefits
How Aces Tech Can Support You
Of course, while wireless home security systems are easier to set up and manage than traditional wired services, you may still need a little helping hand in getting everything up and running. Therefore, Aces Tech doesn't just offer simple security technology. We work with the finest home security cameras and brands to provide a catalogue of home safety essentials. What's more, we never expect you to set everything up independently.
We will support you with complete installation, too. This means that no matter the size or complexity of your home, you can rely on our experts to install and demonstrate the benefits of your new system so you can hit the ground running right away. It might be as simple as learning the basics of managing your cameras via the app – or you could rely on us to show you how to keep your property extra secure when you go away.
We want to ensure that you have access to the greatest value services whenever you buy home security standards from our team. This means that we won't just sell you a product – we will safely install it, set it up, test it and ensure you are happy with the way everything works. It would help if you took advantage of our expert aftercare to ensure you have the support and guidance you need long after your initial purchase.
Contact Us Today
Want to know more about the fantastic benefits of Chessington's best wireless home security systems? It's time to get in touch with Aces Tech. Call us now to find out more about what we can do, or do be sure to email us via webform for a breakdown of how we can help. Or, why not pop along and see us in Chessington? Let us help secure your home for less.
"Everything was excellent, customer service in store and technician onsite, everything I asked for was achieved. The person that attended was courteous, polite and made good communication throughout. He cleaned up after himself and always consulted me if he had any thoughts. He showed me how to use the system and also helped me connect my phone and tablet. Very much recommended 100%"
"I have recommended to others already. They are my first port of call for this type of work. Happy to recommend to anyone!"