Wireless Alarm System
Whether at home or at work, it is often tempting to think that a simple lock and key is enough to protect your property or premises. However, intruders and would-be thieves are getting smarter – which means that more and more people are investing in professional wireless alarm system services to help secure their perimeters. In the modern age, wireless technology is quick, easy, and manageable from your own home devices – or your own work CCTV system. But how easy is it to find a leading wireless house alarm company in the local area?
Aces Tech has years of experience in providing and installing some of the best wireless alarm systems for use at home as well as in commercial settings. Whether you need to protect your home, your family, your premises, or your business assets, you need to make sure you have the technology available to rely on in the worst case scenarios. Otherwise, you're at risk of losing more than just your possessions. Why not reach out and set up a simple wireless intruder alarm?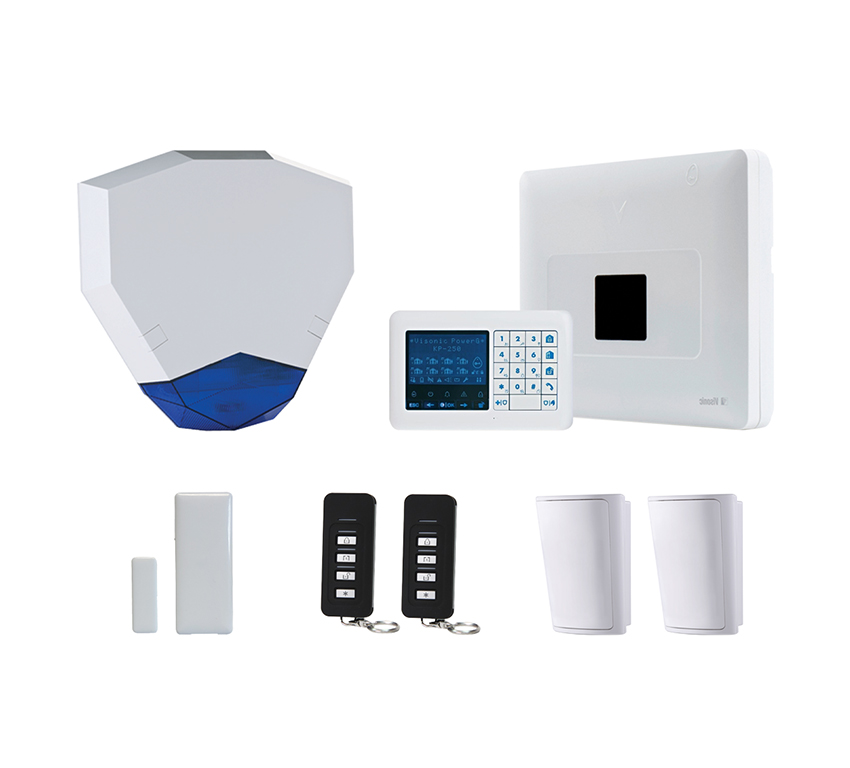 Why Choose a Wireless Home Alarm System?
If you want to keep your home and family safe, then it is safe to say will stop at nothing to ensure they are protected at all times. Therefore, it makes sense to invest in the best modern technology. A leading wireless security alarm will do more than just raise a beacon when an unwanted intruder approaches – you can connect to a fully-fledged CCTV and smart home service. What's more, the best wireless home alarm technology will also alert authorities in the local area. This means that someone will be on hand to help you get back to normal.
Your home needs more than a simple lock and key, and more than a basic metal latch. You're going to need a professional wireless security alarm that you can activate and leave to run for protection 365 days a year. Who's keeping an eye on your home while you're away? If you're unsure of the answer, it's time to get a leading wireless home alarm up and running as priority.



Keypads and Arming Devices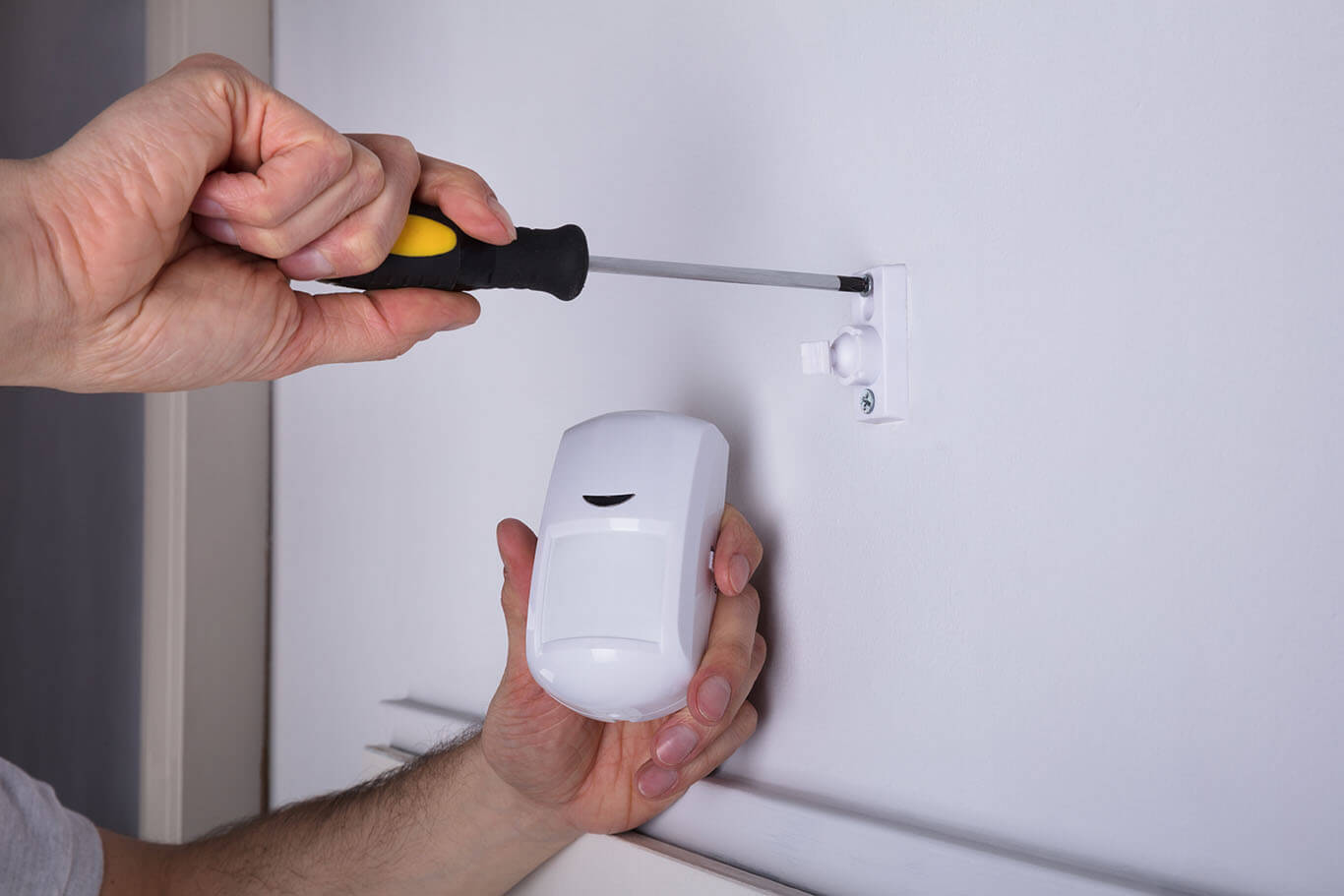 One Solution, Multiple Benefits
Why Go Wireless?
In decades past, the best home alarm systems, and protection systems, of course, depended on complex wiring and hardware. Thankfully, technology has evolved hugely in the years in between, which means that it's never been easier for you to set up and get started with a flexible, sensitive wireless intruder alarm. What's more, modern wireless alarm system services are hugely customisable. If you are unsure about what you need from a leading wireless alarm, you're going to need to get in touch with someone with years of experience in the trade.
Our wireless home security alarm hardware is amongst the best on the market. We work hard to choose companies and brands which we know we can trust. In turn, we know that they are names you can entrust with keeping your home and family safe, too. We never work with teams and technology offering anything less than dependable, long-lasting hardware and software. We thoroughly test and install all our wireless intruder alarm tech, too, meaning that we will never leave a job incomplete or to a poor standard.
Do I Really Need The Protection?
If you value the lives and safety of your family or your team, then yes – you never quite know when trouble is going to strike, and therefore, you are going to need a reliable wireless security alarm to act on your behalf. What if you're not around, and someone tries gaining access to your property or premises? You'd never forgive yourself. Let's avoid that scenario altogether with a superb alarm system that's guaranteed to leap into action and alert relevant authorities to any potential wrongdoing.
Protection doesn't have to be expensive. At Aces Tech, we freely dispense advice, and make sure that the wireless alarm technology in our stock is competitive and affordable. How can you safely and surely put a price on the safety of your family or on your commercial livelihood? It's therefore worth looking for leading wireless home alarm services from a team that places safety and functionality above profit and revenue.
Contact Aces Tech Now
Aces Tech's years of experience in custom alarm and CCTV systems are available for you to access at all times. Need help finding or setting up the best wireless home alarm for your needs? Struggling with an existing home alarm that's just not cut out for modern demands? It's time to upgrade – for your sake, your family's sake, and even for your business.
Make sure to take a look at our wide range of wireless home alarm and commercial alert services online now or do call us to find out more about what we can do for you. Or, if you prefer, email us directly and we will get back in touch as soon as possible.
"Everything was excellent, customer service in store and technician onsite, everything I asked for was achieved. The person that attended was courteous, polite and made good communication throughout. He cleaned up after himself and always consulted me if he had any thoughts. He showed me how to use the system and also helped me connect my phone and tablet. Very much recommended 100%"
"I have recommended to others already. They are my first port of call for this type of work. Happy to recommend to anyone!"