CCTV Installation in Purley
Are you looking for leading CCTV Purley homes and families set up from year to year? Maybe you're in need of a new alarm, motion sensors, or other security equipment to help keep things safe and secure. While it's always a great idea to lock up and arm your alarms at night, how do you know that your home security is doing enough for you? It's a good idea to look for a leading alarm Purley families use to keep their properties free from unwanted intrusion. But how do you know that you are investing in the best technology?
At Aces Tech, we make sure to only ever offer our customers leading home security from big brands and manufacturers. We take great care to test and analyse all of the products and services we supply. What's more, you can rely on us to install and demonstrate any technology and systems you set up – meaning that there's never any worry about getting up and running with the best alarms, CCTV, and sensors on the market.
What should you be looking for in the best home security Purley has to offer? Do you need greater oversight of your doors, or are you keen to monitor your property through smart devices? Regardless of your needs and wants, Aces Tech is on hand to ensure that you regain peace of mind at home or away.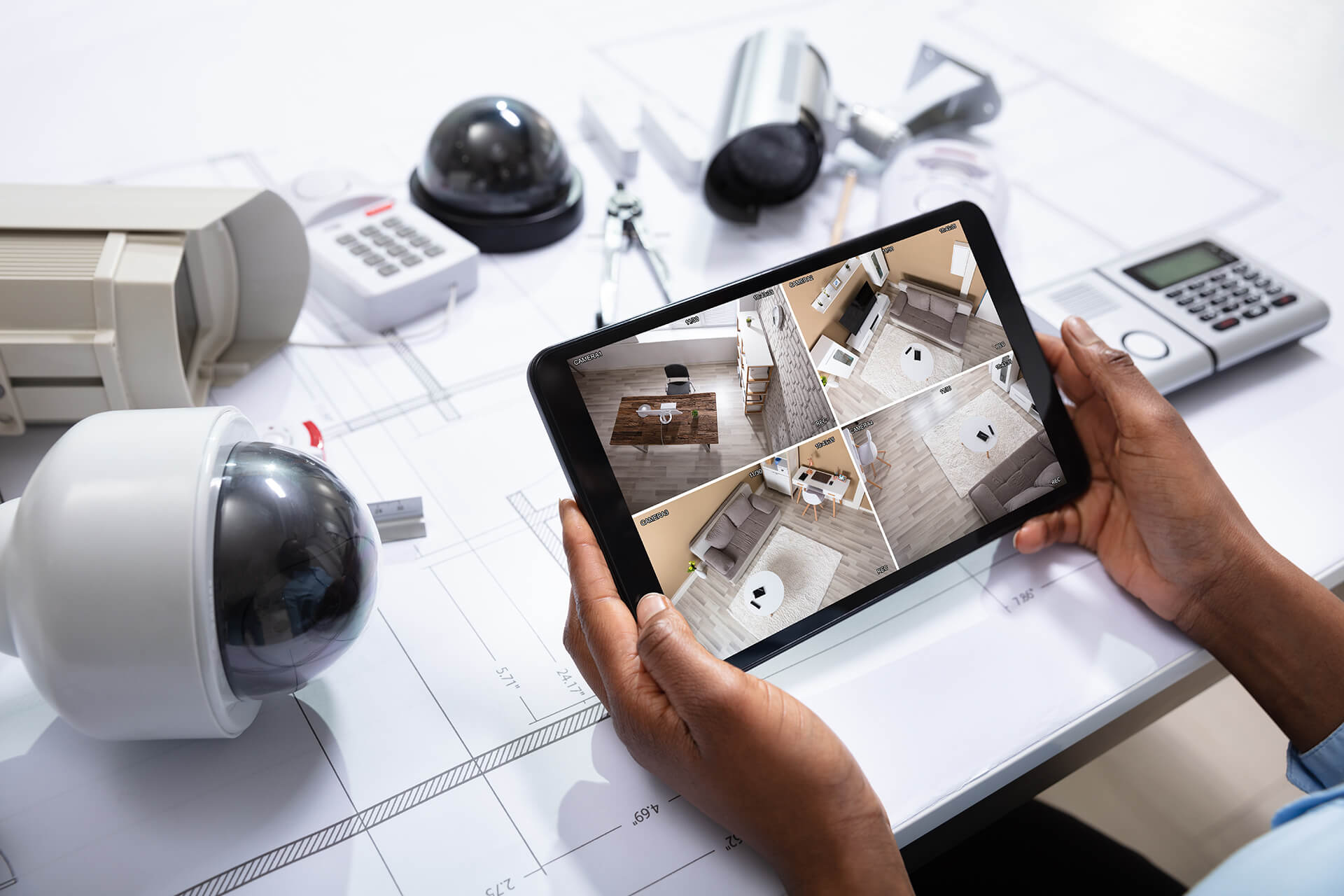 Why Use Leading Home Security in Purley?
No matter the value or size of your home, you are going to need to protect it – and everyone inside – at all costs. While simple locks and alarm systems will do plenty to make sure you are safe in the main, there is always more that you can be doing to ensure that your property is protected against unwanted interest and intrusion. You should be able to confidently set up CCTV kits Purley families invest in to keep a close eye on their perimeters at all times – but isn't that a lot of work?
Not at all – in fact, it's getting easier and easier for homes and families to take advantage of the best in modern CCTV and home security alarms. A wireless alarm Purley and elsewhere, for example, is easy to customise and arm through tablets and smartphones – or a smart home hub, if you already have smart tech set up throughout your property.
The best part about modern home security is the fact that you can arm and monitor it all off-property, too. This means that you will be able to check your CCTV through apps and programs, and you can even request that your alarms alert the authorities the moment something untoward occurs. We only ever deal in home security which is accurate and dependable. This means that you should never expect your home alarm to offer false positives or to fail to pick up on genuine intrusion attempts.
It's never nice to assume that your home may be at risk of intrusion or burglary. However, if you don't protect your property, you never know what might happen. Therefore, you're going to need to ensure your home is ready to report back to you whenever potential problems are occurring. You're not always going to have eyes on your property at all times – don't take any chances!
Keypads and Arming Devices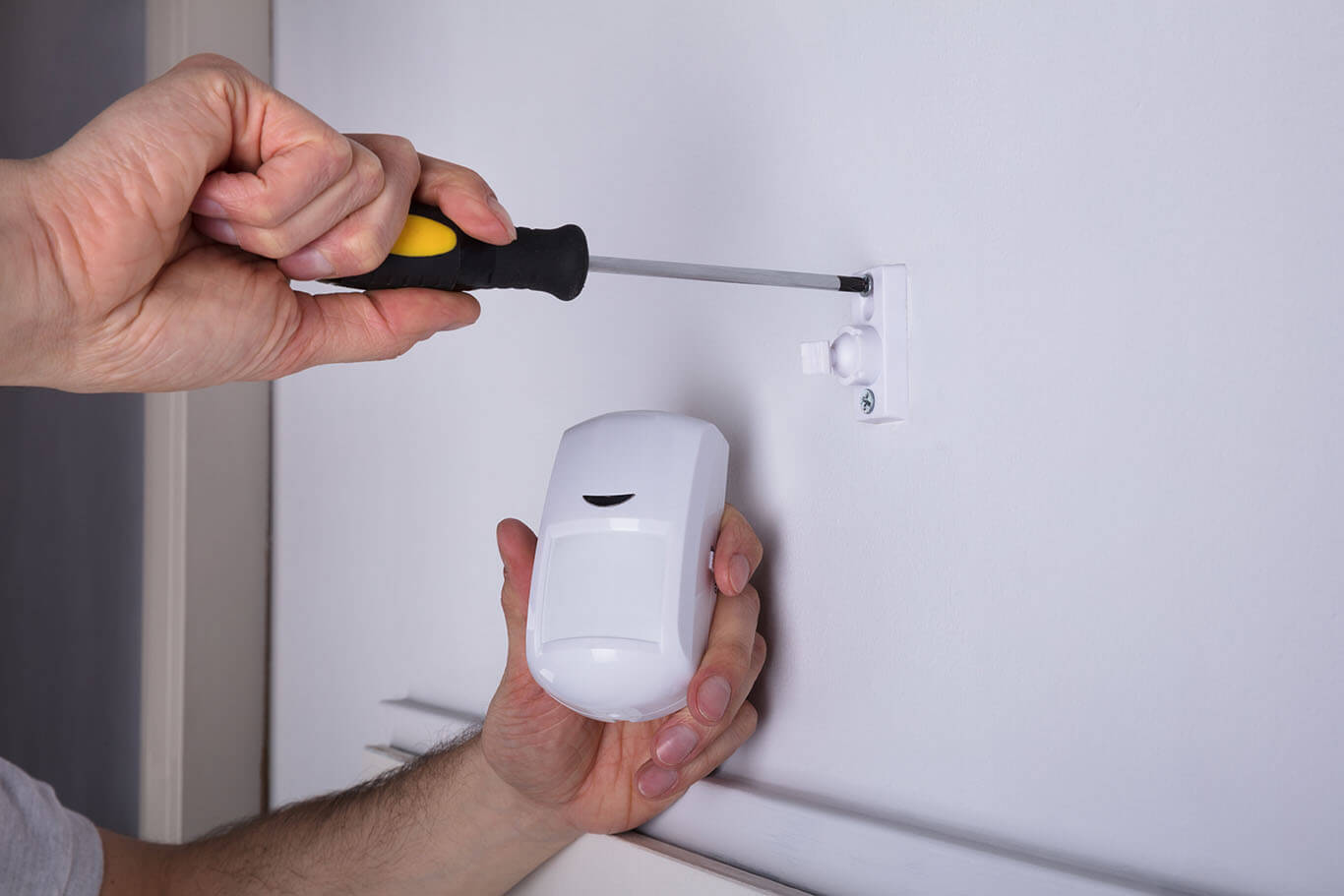 One Solution, Multiple Benefits
Thousands of families and homeowners across Purley and London choose Aces Tech both for our security expertise as well as our fantastic range of products and services. We make sure to partner with companies and providers who are at the forefront of the industry. We're also pleased to be able to make bespoke security suggestions to all our customers – meaning that if you are looking for more than just an alarm and sensor system, we will only be too happy to make recommendations to you which are guaranteed to keep you secure.
What's more, we won't just sell CCTV kits Purley and elsewhere to you. We will make sure to set up and install all the best technology we have available so you don't have to. We'll make sure that everything is in place as you expect, before demonstrating what you can expect from your tech in the meantime. When you're happy, we're happy.
If you're really unsure what you need from a home alarm Purley, Chessington or elsewhere, we're here to help. No other home security expert on the high street offers our levels and standards of care at such an affordable rate!
What are the benefits?
There are infinite benefits to a properly operated CCTV system. Not only will you be able to identify, respond to and review security breaches and incidents related to safety, you will also have a new insight into any accidents which may happen on site, which can be particularly useful for companies in sectors such as manufacturing, construction or hospitality and leisure.
Call Us
Want to know more about setting up an affordable intruder alarm Purley, London or elsewhere? Want genuine value home security for your money? No problem – call Aces Tech now, take a look through our online catalogue, or make sure to get in touch via web form as soon as you are able to. Don't leave your home security to chance!
"Everything was excellent, customer service in store and technician onsite, everything I asked for was achieved. The person that attended was courteous, polite and made good communication throughout. He cleaned up after himself and always consulted me if he had any thoughts. He showed me how to use the system and also helped me connect my phone and tablet. Very much recommended 100%"
"I have recommended to others already. They are my first port of call for this type of work. Happy to recommend to anyone!"