CCTV Installation in Banstead, UK
When it comes to protecting your home and family, you can never be too careful. While millions of families and homes up and down the UK continue to use traditional security alarms, CCTV and motion detectors, there is a growing need for wireless home security Banstead and beyond. The fact is, security technology is evolving, and for all the right reasons. At Aces Tech, we always make sure that we are up to speed with the latest innovations and advances to make sure our customers have access to the best solutions.
Are you considering setting up a new CCTV system at Banstead or elsewhere? Want to take advantage of our smart CCTV system, which you can monitor easily through a laptop, tablet, or smartphone? From smart technology to simple wireless home security Banstead families are already taking advantage of it. We are here to offer you a fantastic range of solutions to give you peace of mind. Why should you rely on outdated alarms and systems to keep the things you hold dear safe and secure?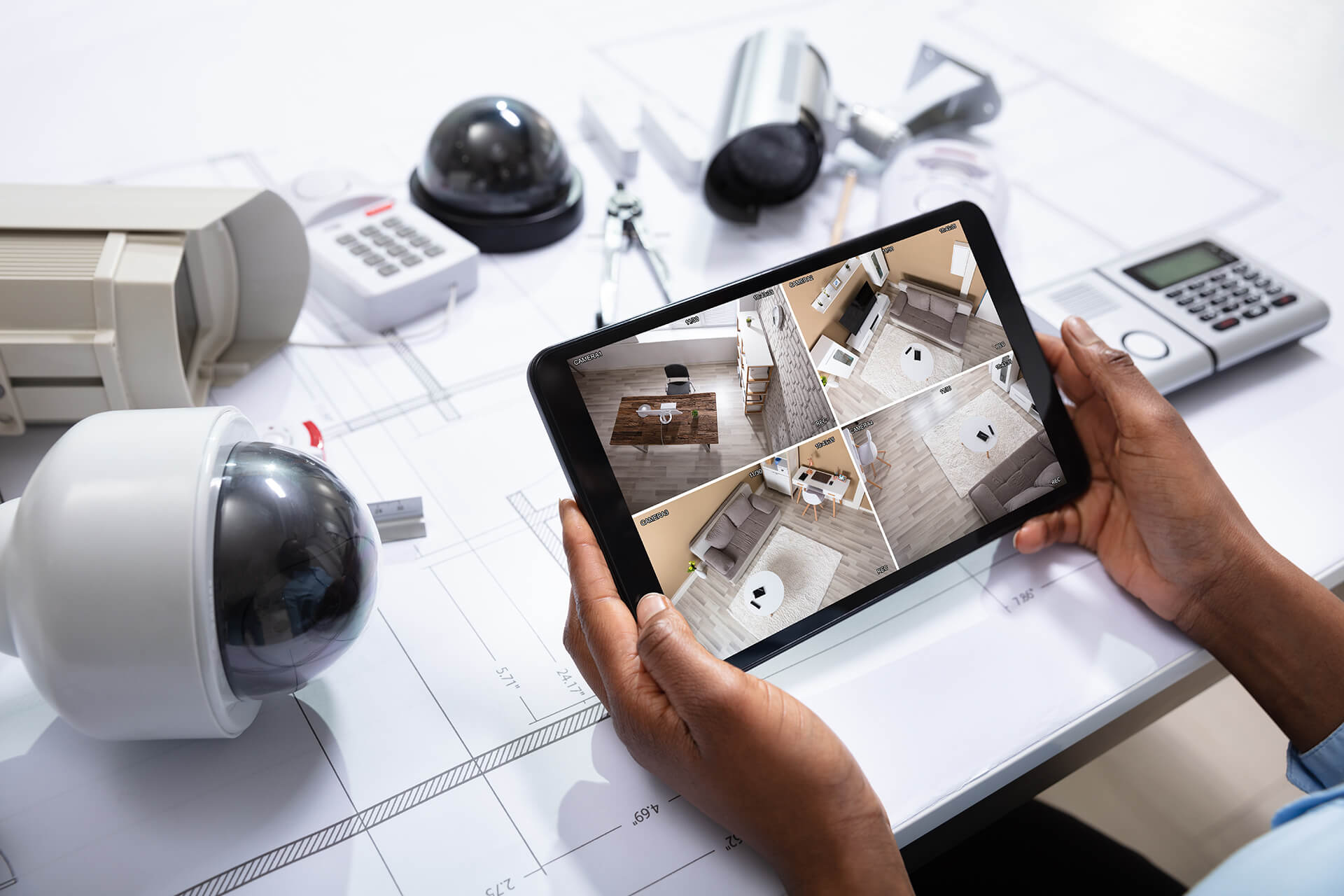 Upgrading CCTV for Homes in Banstead
Upgrading home security in Banstead and elsewhere doesn't have to be complex or even expensive. In fact, we never want to charge you more than what you expect for the best home security standards. Why should you ever have to put a price on your safety? We make sure to keep affordable home security Banstead and beyond accessible to customers from all over the region.
Upgrading CCTV Banstead, London and beyond is easier than you might think. We supply the latest in proficient monitoring equipment and alarm systems to ensure that homes and families can sleep safely at night. You could set up a full CCTV system which you can monitor from various devices, and you can set up smart monitors and sensors to report when an intruder has been spotted.
Traditional alarm systems, too, are unlikely to be as efficient or as easy to maintain and run as modern standards. The best alarm system Banstead families look for will not only make a loud noise when intrusion is detected but will also immediately alert the relevant authorities. What's more, these systems can be easily customised, and they are sensitive enough to tell the difference between a false positive and a genuine intrusion attempt.
These systems are also remarkably quick and easy to set up. It's another great reason to consider changing how you secure and monitor your home. Yes – it's a good idea to lock up at night – but what if you could have more access to property protection while you're away?



Keypads and Arming Devices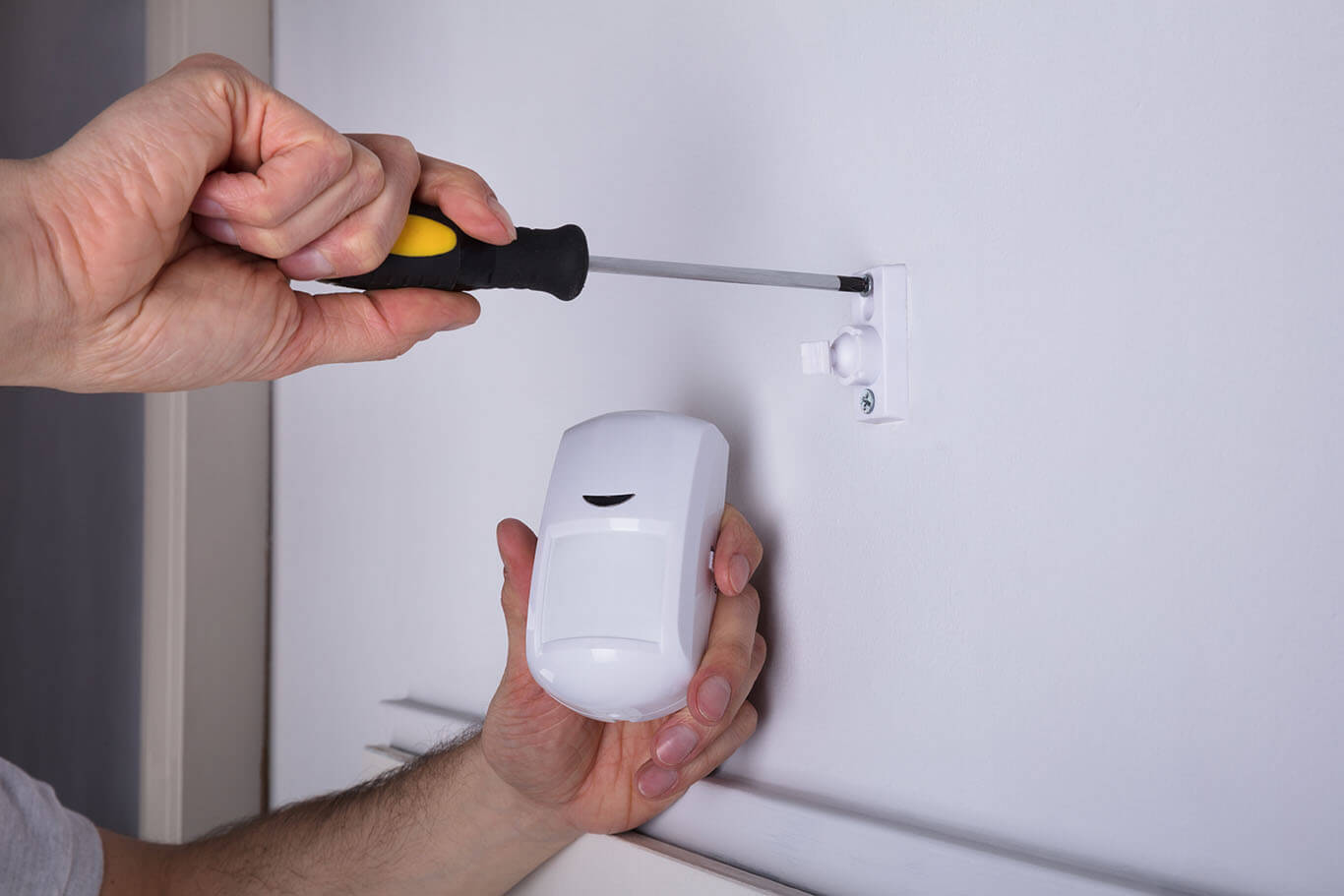 One Solution, Multiple Benefits
Security System Installation in Banstead, UK
Have you wondered why homes or offices with CCTV system installation in Banstead are less exposed to burglary or vandalism? This is because the all-around protection keeps the property safe from threats. If you wonder what kind of CCTV System in Banstead is best for your homes or establishments, let us introduce you to our wide array of CCTV camera systems in Banstead that guarantees safety.
We install commercial CCTV in Banstead for companies with improved video quality, durability, and functionality to adapt to all environments and monitor their surroundings effectively. While some organisations may demand cabled connections, some may opt for wireless CCTV cameras that cannot be disconnected without the user's permission. One such system is the IP camera CCTV in Banstead, which has its network connected to an internet interface to send immediate feeds to its users.
The importance of surveillance cameras in Banstead has substantially increased for homes, and you may know why. The analogue camera in Banstead is one of the most popular and is well-designed for indoor and outdoor surveillance. So, if you wish to avail of the best CCTV camera in Banstead, call us right away.
What are the benefits?
There are infinite benefits to a properly operated CCTV system. Not only will you be able to identify, respond to and review security breaches and incidents related to safety, you will also have a new insight into any accidents which may happen on-site, which can be particularly useful for companies in sectors such as manufacturing, construction or hospitality and leisure.
Affordable CCTV Installation Services in Banstead
At Aces Tech, we provide CCTV installation in Banstead and do not compromise on safety to make sure you enjoy peace of mind without having to feel threatened. But the chances of a threat occurring at any time is a plausible reason for you to install a CCTV system in Banstead. By installing CCTV in Banstead, you can survey your property even if you are away. At Aces Tech, we provide CCTV installation with camera technology to detect every motion and immediately alert the user. We install all kinds of CCTVs, such as advanced IP cameras to Dome CCTV and Bullet CCTV cameras.
Among all the users, we have often been demanded by homeowners to install indoor CCTV cameras in Banstead that reduces intrusion or vandalism. It is designed to work both day and night and has infrared features to capture movement even in the dark. We also install outdoor CCTV installations to effectively capture action and prevent light glares from blocking its vision. Our CCTV cameras are well-built against damage or harsh weather.
We offer a broad range of CCTV cameras for your home in Banstead that can fit your budget and provide proper security for your property. As one of the leading CCTV companies in Banstead, we make sure to receive quality CCTV materials and test them thoroughly before assembling them for your use.
"Everything was excellent, customer service in store and technician onsite, everything I asked for was achieved. The person that attended was courteous, polite and made good communication throughout. He cleaned up after himself and always consulted me if he had any thoughts. He showed me how to use the system and also helped me connect my phone and tablet. Very much recommended 100%"
"I have recommended to others already. They are my first port of call for this type of work. Happy to recommend to anyone!"
Professional CCTV installation Near Banstead, UK
Living in Banstead, you wish to get a CCTV installation company in Banstead, UK. Aces Tech has served customers UK-wide and is available to help you install your desired CCTV systems in the shortest time possible. Our expert CCTV installers are at your service if you need assistance installing domestic CCTV systems in Banstead.
There are many benefits of installing a CCTV camera. CCTV provides all functions of an observing eye, providing safety, protection and comfort for your loved ones and pets. So, do not compromise your privacy and call us right away.
We make sure to receive our products from the best manufacturers and provide services by our experienced local CCTV installers so that you receive premium quality CCTVs at affordable rates.
Get in touch with us
Aces Tech is a leading name in modern CCTV Banstead families call on security advice. Our team of experts have been working with families, homeowners, and business owners for many years. Therefore, we have keen insight into what people need from their home security and more besides.
Not sure what's going to work best for a home intruder alarm Banstead or beyond? Want to know more about how Aces Tech can help to secure your property? Take a look through our products and services online and reach out via phone or email for a chat.