Alarm Systems in Purley, UK
Living in the beautiful town of Purley, you enjoy the best of both the countryside and the city centre. It has become a popular spot of attraction from all over London due to its vibrant atmosphere that extends well into the night. Along with the good intentions of happiness may arrive uncertain events that one cannot predict, and it is always better to be safe than sorry.
Installing effective alarm systems in Purley has prevented many intrusion and vandalism cases, and this is just what you should be looking for. The alarm system can alert you on suspicious movements or activities to the user and necessary authorities in your absence.
Alarm systems have been dominant in home security because of their effective sensors and portability. A professionally installed alarm system can be controlled confidently without the risk of damage. However, finding the best alarm systems with high-resolution focus at a comparable rate can take a lot of work. For this problem, we could be the perfect solution.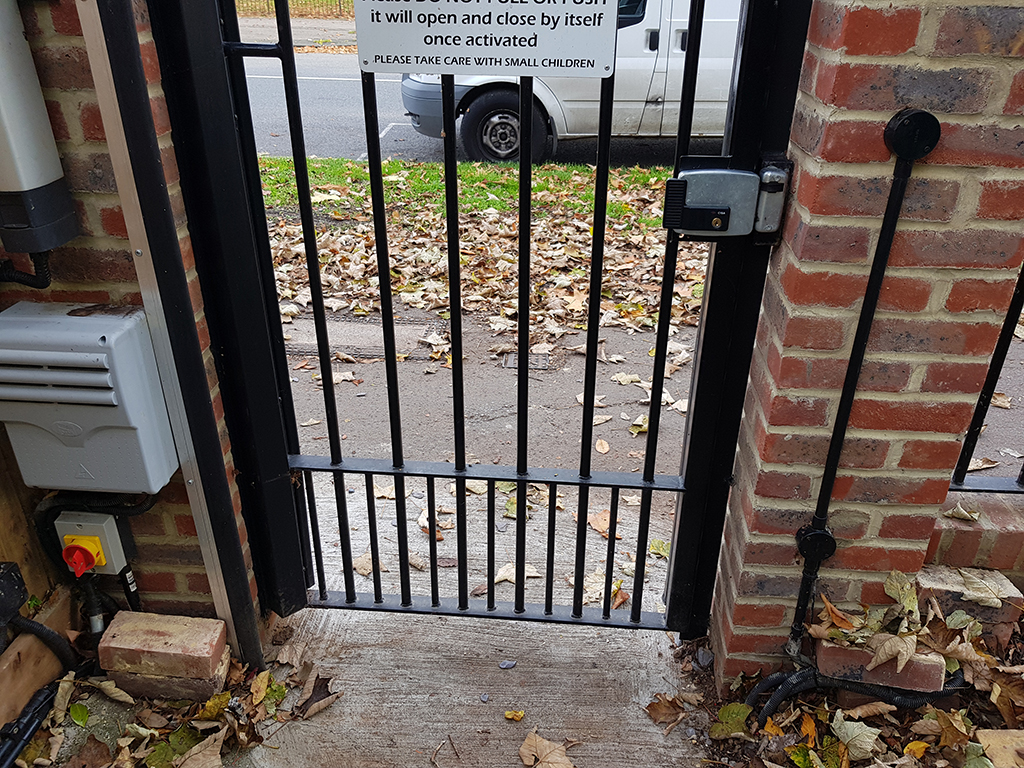 Reliable Alarm Systems Installations in Purley
An intelligent detector that can differentiate between an intrusion and regular movements should have intelligent sensors. Smart alarm systems near Purley are wireless detectors with attached keypads that can easily access your Wi-Fi networks. These alarm systems ensure the security of your property by sending live updates to your pocket to keep a timely record of your property when you are away.
Homes and organisations equally demand alarm system because it functions round the clock without stopping, reducing the fear of privacy invasion. Being in security systems installations, we have installed as many alarm systems around London as any security system.
Alarm systems don't just alert the owners with a 'ding' notification but produce siren noises to ward off intruders, reducing the possibility of intrusion or burglary.
Effective alarm systems that commercial organisations require help them protect their property and keep tabs on their employees. The developing industries in Purley always demand assurance that comes with high responsibility, which is what we deliver.



Keypads and Arming Devices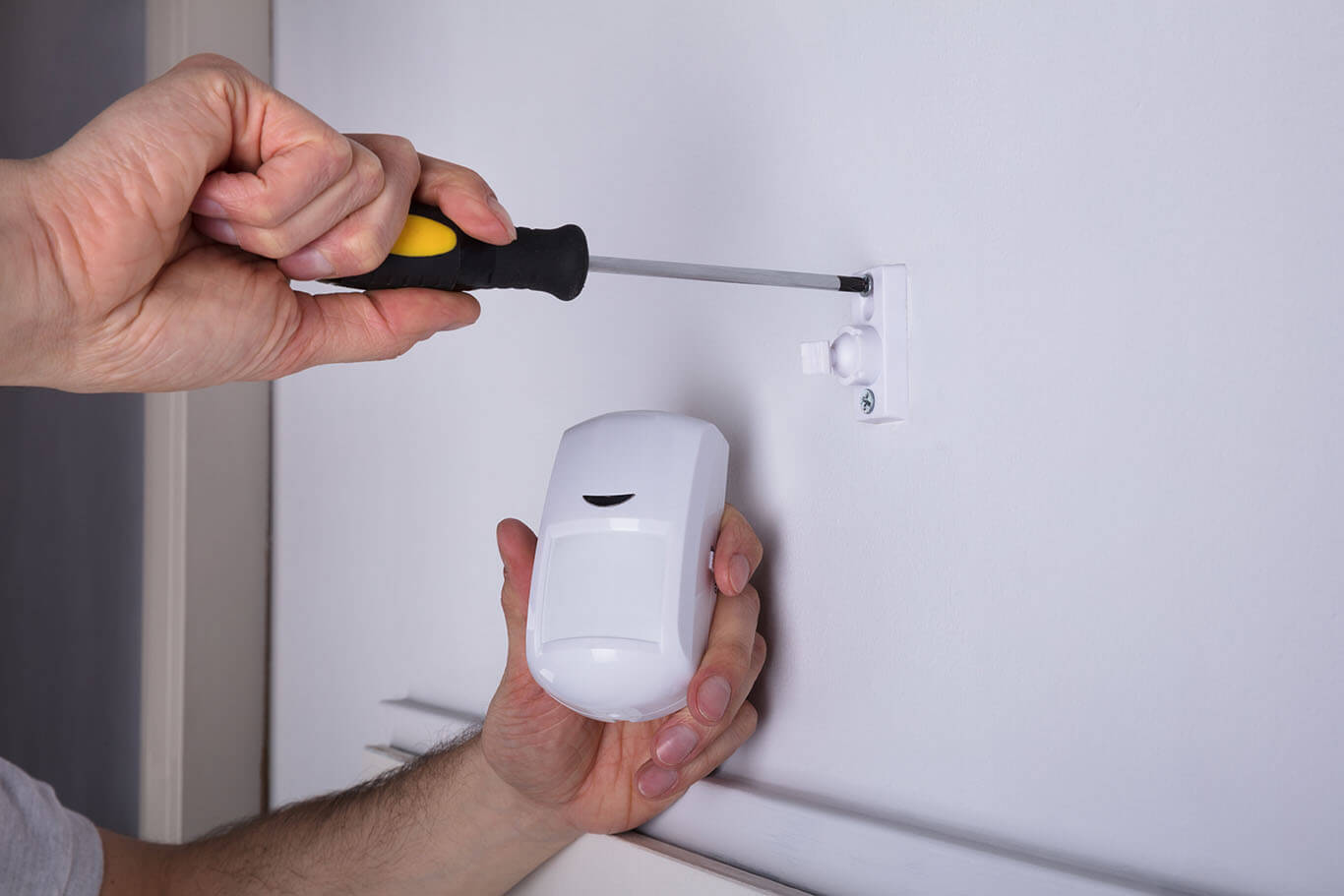 One Solution, Multiple Benefits
Why choose Aces Tech?
At Aces Tech, we provide alarm systems that effectively detect and defend your property from threats such as burglary, intrusion, and even fire accidents. Our fire alarm systems identify toxic gases, smoke and heat before they can fill the room and siren to evacuate occupants within the room. It alerts the owners and respective authorities on time.
Among the leading alarm system companies in Purley, Aces Tech has been recognised for its premium quality alarm systems and specialist installers at affordable rates that make them readily available for commercial and residential users.
The products we receive from manufacturers are renowned for their efficiency all around the UK and on a global scale. Yet, for the safety of our users, the alarm systems we install are tried and tested on multiple occasions to approve their authenticity before shipping them to your location for installation.
What are the benefits?
There are infinite benefits to a properly operated CCTV system. Not only will you be able to identify, respond to and review security breaches and incidents related to safety, you will also have a new insight into any accidents which may happen on-site, which can be particularly useful for companies in sectors such as manufacturing, construction or hospitality and leisure.
Leading Smart Alarm System in Purley
No matter the value or size of your home, you will need to protect it – and everyone inside – at all costs. It is true that simple locks and alarm systems will keep you safe, but there is always more you can be doing to keep your property protected. You should be able to confidently set up CCTV kits Purley families invest in to keep a close eye on their perimeters at all times – but isn't that a lot of work?
Not at all – it's getting easier and easier for homes and families to take advantage of the best in modern CCTV and home security alarms. For instance, wireless alarms in Purley and elsewhere can be customised and armed through tablets and smartphones, or through a smart home hub, if your home already uses smart tech.
The best part about modern home security is that you can arm and monitor it all off-property, too. By using apps and programs, you can monitor your CCTV, and you can even send an alert to the authorities when something untoward occurs. We only ever deal in home security which is accurate and dependable. This means that you should never expect your home alarm to offer false positives or to fail to pick up on genuine intrusion attempts.
It's never nice to assume that your home may be at risk of intrusion or burglary. However, if you don't protect your property, you never know what might happen. Therefore, you're going to need to ensure your home is ready to report back to you whenever potential problems are occurring. You're not always going to have eyes on your property at all times – don't take any chances!
"Everything was excellent, customer service in store and technician onsite, everything I asked for was achieved. The person that attended was courteous, polite and made good communication throughout. He cleaned up after himself and always consulted me if he had any thoughts. He showed me how to use the system and also helped me connect my phone and tablet. Very much recommended 100%"
"I have recommended to others already. They are my first port of call for this type of work. Happy to recommend to anyone!"