Living in Mitcham, you enjoy the privilege of sports heritage and the aesthetic atmosphere throughout the village. It is one of the safest places to be when you decide to settle. Even then, most commercial and residential areas own a security alarm system that helps them alert movements. We strongly believe that by installing one, you can ensure the safety of your property without worrying.
Unexpected intrusion or accidents can be avoided with an efficient alarm system. The trigger sounds can warn the intruders and flee them from your property. Additionally, our alarm systems with high-resolution quality can help you capture the movements and if in need, can be used as proof to the authorities.
Home security is a risk one cannot avoid. Even in the presence of the owner, a property can get vandalised. If you have an alarm system that can alert and record suspicious activities indoors and outdoors, then you can easily claim assistance and protection from your local authorities. Our alarm systems in Mitcham have significantly provided its users with the facility to view and review their alarm system footage in case of intrusion.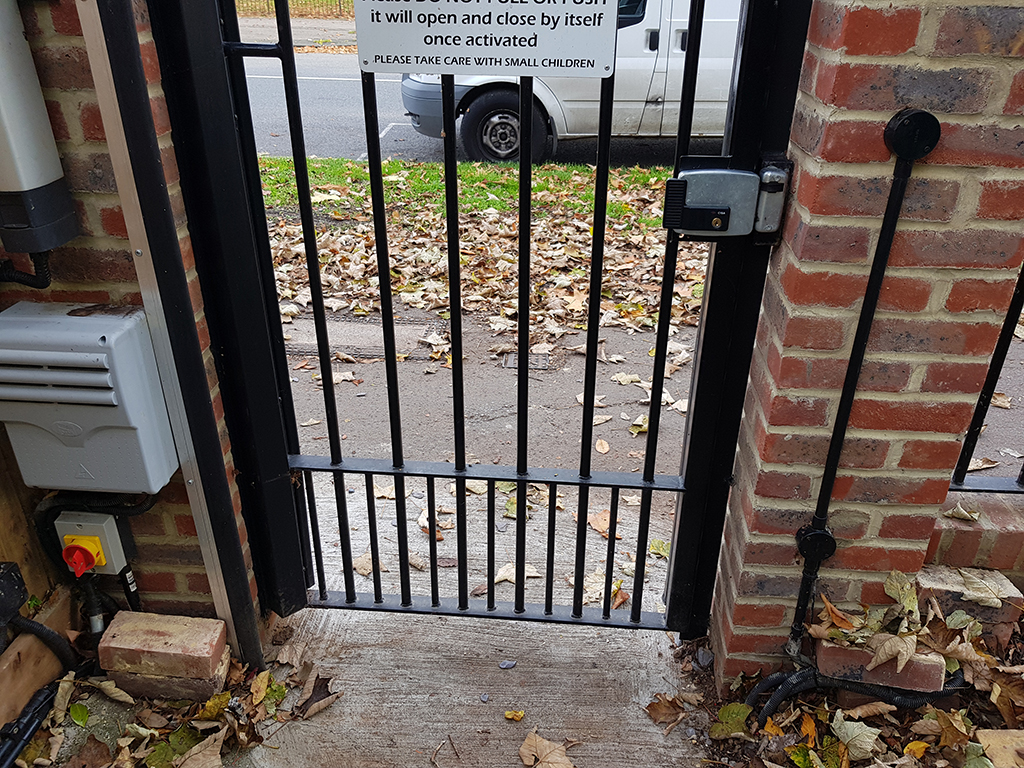 Why do you need Alarm Systems in Mitcham?
Who doesn't wish peace of mind for their home when they are away? Finding affordable alarm systems in Mitcham that can promise premium quality sensors for an extended period can be a taxing process. We assure you that we will be the one umbrella to solve all your security issues with a broad spectrum of alarm systems and expert installers.
For commercial buildings, we provide smart alarm systems that can be connected to your local Wi-Fi and generate live footage of your company employees along with the security of your property. Smart Alarm systems of Aces Tech don't just use visuals as signals but also voices to provide an enhanced result. Connecting the smart alarm systems to your local police stations bring added protection to your property.
As an owner of a commercial building, we advise you to use our fire alarm system at cheap rates to detect smoke effectively and send emergency alerts to both the user and authorities. The fire alarm system has strong sensors to differentiate dangerous smoke and heat from other gases.
Smart alarm systems are not reserved for commercial organisations. Homes and residential areas have often asked for our assistance regarding smart alarm system installation in Mitcham. Home alarm systems that can send notifications to your pockets are always convenient for users who have a lot on their plates to deal with.



Keypads and Arming Devices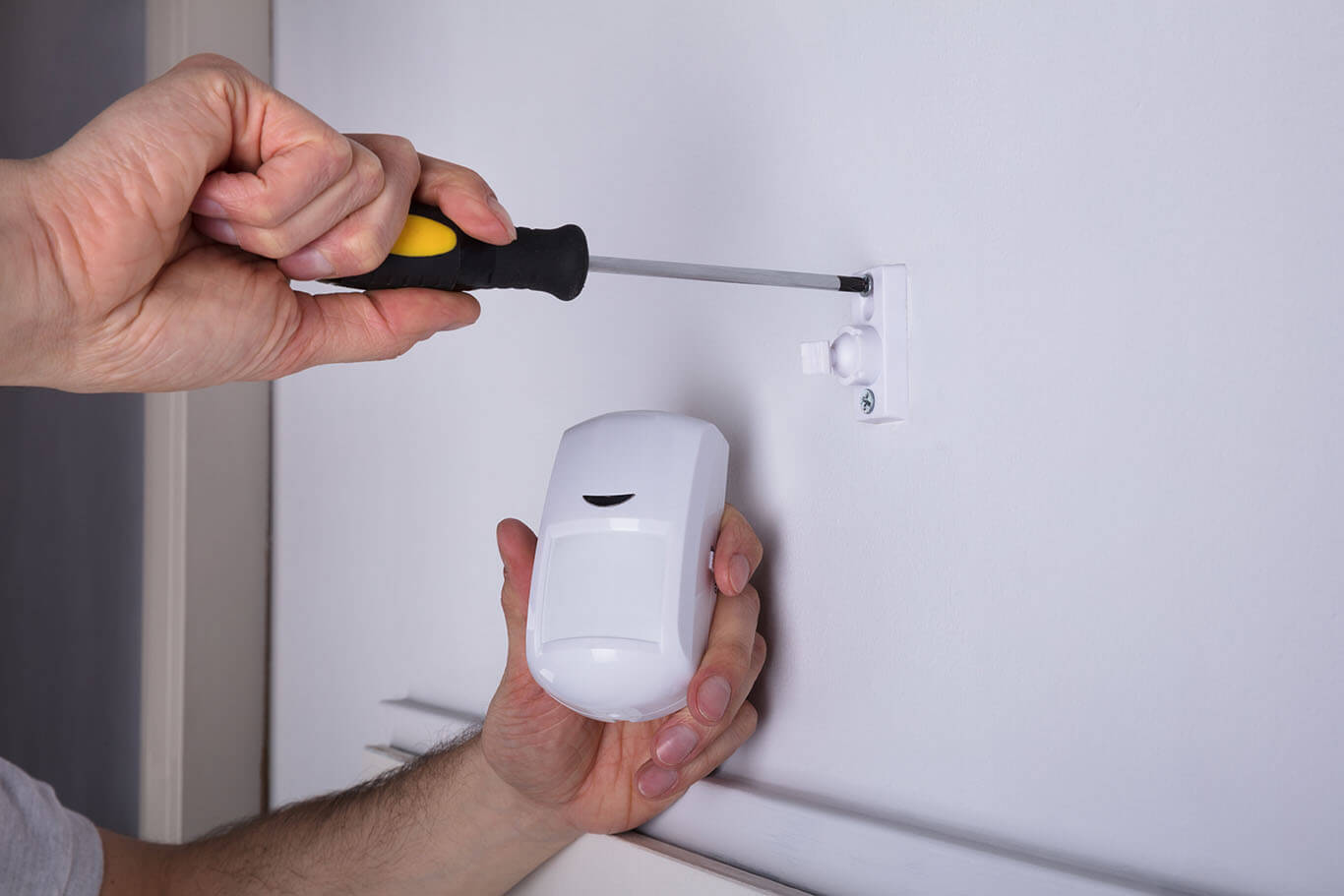 One Solution, Multiple Benefits
Why choose Aces Tech Alarm System in Mitcham?
With 100% satisfied customer reviews, we have made homes and institutions equally secure with our active security alarm systems. Being one of Mitcham's leading alarm system companies, we guarantee long-lasting alarm systems with sensible detectors to maintain your property intact.
Our products have been recognised for their exceptional quality and professional installers at affordable rates. Both commercial and residential areas can avail of our premium products and services without compromising the price. Since we are focused on being customer-centric, we intend to distribute security alarm systems to make your private spaces safer.
What are the benefits?
There are infinite benefits to a properly operated CCTV system. Not only will you be able to identify, respond to and review security breaches and incidents related to safety, you will also have a new insight into any accidents which may happen on-site, which can be particularly useful for companies in sectors such as manufacturing, construction or hospitality and leisure.
Why Upgrade Home Security Mitcham?
Are you still depending on the same old security cameras, alarms and locking systems? Do you worry that they are no longer going to hold up against modern burglary and intruder threats? It's time, then, that you consider investing in CCTV kits Mitcham and elsewhere – ones which are top of the line, but which won't break your budget. It's a fact that wireless home security Mitcham and beyond is now more affordable than ever before.
While older security standards and alarms may have given you years of peace and protection, it's safe to say that nothing lasts forever. As burglary and break-in attempts grow more sophisticated and more rife, it makes sense that you should look to upgrade your security systems to a professional, flexible standard.
In the modern age, you will find that most of the best home security technology Mitcham has to offer is likely to function on a wireless basis. This means that there is less faff and fuss when it comes to getting set up, and it also means that you won't have to worry about spending much time fiddling around with CCTV and alarms on your own. In fact, you can normally manage most modern home security Mitcham and elsewhere through smartphone apps and home hubs.
Don't worry – this technology doesn't have to be overwhelming. In fact, the standards we provide are easy to manage and control, and what's more, we will take the time to demonstrate everything we set up for you. The best intruder alarm Mitcham, Chessington and elsewhere is going to be simple to customise, and just sensitive enough to weed the false flags from genuine concerns.
The ideal CCTV Mitcham and best sensors London has to offer will give you complete peace of mind – whether you are away on holiday or are simply locking up for the night, it makes sense to invest in the best.
"Everything was excellent, customer service in store and technician onsite, everything I asked for was achieved. The person that attended was courteous, polite and made good communication throughout. He cleaned up after himself and always consulted me if he had any thoughts. He showed me how to use the system and also helped me connect my phone and tablet. Very much recommended 100%"
"I have recommended to others already. They are my first port of call for this type of work. Happy to recommend to anyone!"