Best Alarm Systems in Banstead, UK
To be living in the safe, crime-free town of Banstead, you might skip the need for security systems to protect you and your property. However, there is more to our surroundings that we must be careful about, and finding the best alarm system installer in Banstead is mandatory that you must consider.
These alarm systems are also installed in homes to keep tabs on the kids or animals not to enter restricted areas. It can also serve as practical medical assistance for the elderly or disabled to alert authorities in emergencies. Essentially, a high-tech safety kit that protects your family from threats and risks.
At Aces Tech, we have over 25 years of experience in supplying and protecting homes, schools, colleges and many more institutions from threats of every kind. By choosing our commercial Alarm System in Banstead, you can experience various alarm systems with advantages that can be suitable to your homes. Our varieties range from simple home alarm systems to effective fire alarm systems, ring alarm systems and intruder alarm systems.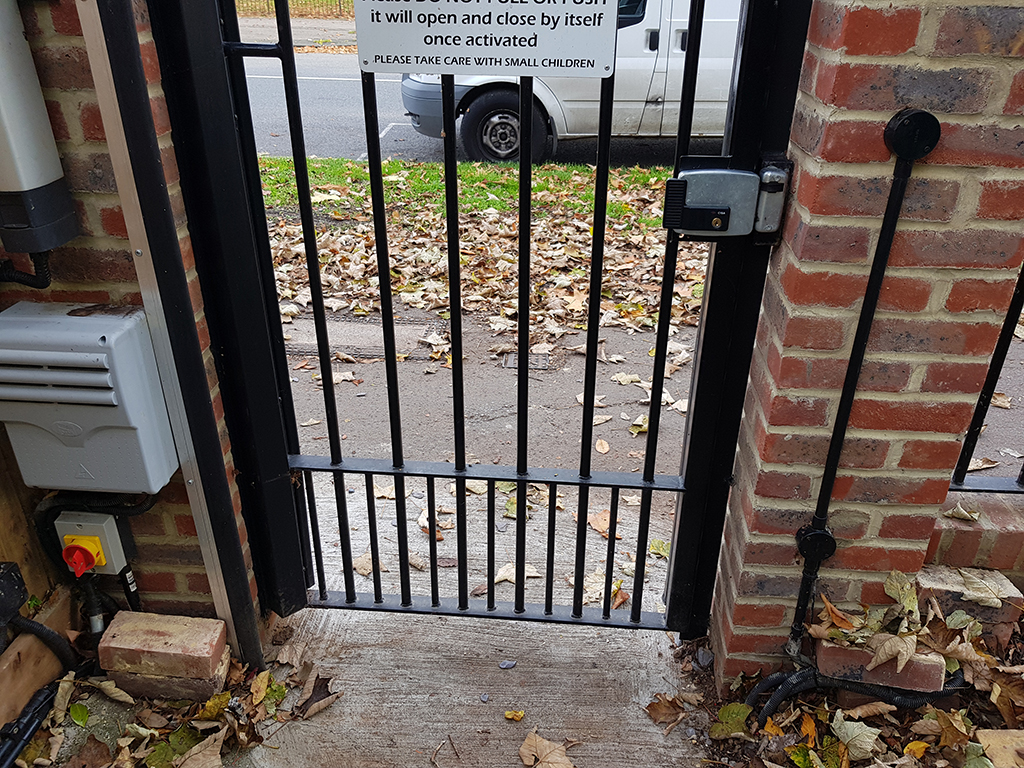 Why choose Smart Alarm System in Banstead?
Alarm systems can be installed on any side of your property to alert you of a possible intrusion into your property. The system must be synced with your activities and be able to differentiate from outsiders to warn you. For this, your best option would be to install a smart alarm system. A smart alarm system can effectively secure your property, which is one less worry to keep.
The smart alarm system set up by Aces Tech can be connected to your local authorities and alert them when an actual intrusion occurs, not false movements. It can also be connected to your Wi-Fi to provide you live feed of your property.
Protecting your family and loved ones will be your primary concern when installing a house alarm system. They are simple and effective in protecting your property from intrusion. House alarms are connected through a network series that can monitor all those areas you have connected to. These alarm systems can ring off immediately when an unknown intrusion is detected and inform the authorities.
Aces Tech is recognised for providing the best systems for installation at affordable rates for our customers. Since we believe that security is a significant concern every user complains about, we provide the latest alarm system to enhance your security.



Keypads and Arming Devices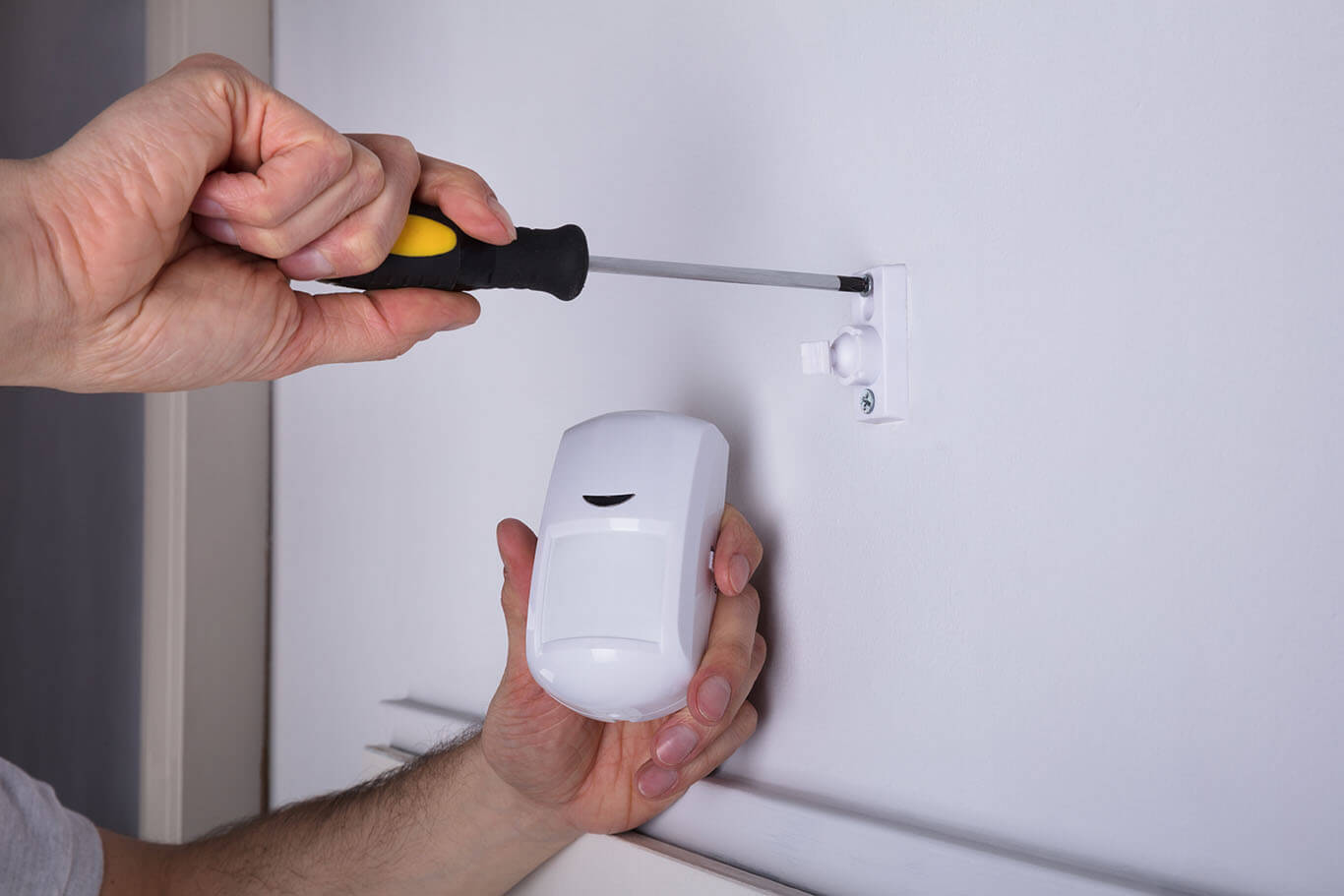 One Solution, Multiple Benefits
Top-quality Alarm System Installation in Banstead
Though Banstead is considered one of the safest towns in London, uncertainties such as burglary cannot be predicted. During such a time, having a reliable burglar-detecting alarm system to indicate intrusion is what you must install. This system serves as the best alternative you can rely on when at work. You need to find a trustworthy company that can install this device so that any threat can be found quickly to alert you of suspicious activities.
Our burglar alarm systems are cost-effective and easy to install. They cannot be deactivated easily and, thus, is the most effective solution to secure your homes and properties. We install a burglar alarm system of high-quality standards that does not ring false alarms and keeps every part of your property in check.
What are the benefits?
There are infinite benefits to a properly operated CCTV system. Not only will you be able to identify, respond to and review security breaches and incidents related to safety, you will also have a new insight into any accidents which may happen on-site, which can be particularly useful for companies in sectors such as manufacturing, construction or hospitality and leisure.
Reliable Local Alarm Systems in Banstead
No matter the size, value, or shape of your property, it's always a good idea to deter unwanted visitors. Locking up and arming your alarms is a great start – but an effective, modern intruder alarm is likely to communicate with sensors, CCTV and more besides. You could set up a complete smart security system to ensure that no one approaches or has the chance to break into your home without getting spotted first.
When you go on holiday or have to leave your property for some time, you might not always have peace of mind over your home's security. With remote security tools and CCTV, you can keep a close eye on your home at all times. What's more, smart home technology, set up in line with CCTV Banstead and beyond, will allow you to remotely secure and monitor your home even when you're not around.
Instead of having to head back home or ask neighbours to keep an eye on your property, you can instead keep close tabs on things through your own software on the go. It's a fantastic modern innovation! Unfortunately, there are still many people out there who depend on older, outdated tech – this simply isn't going to cut it!
It makes sense to look for a modern, affordable intruder alarm Banstead homes rely on throughout the year. Even if you're at home, it's great to feel a little bit safer. Therefore, why leave anything to chance? Make sure you have a smart CCTV and local alarm system that's ready to go at all times.
"Everything was excellent, customer service in store and technician onsite, everything I asked for was achieved. The person that attended was courteous, polite and made good communication throughout. He cleaned up after himself and always consulted me if he had any thoughts. He showed me how to use the system and also helped me connect my phone and tablet. Very much recommended 100%"
"I have recommended to others already. They are my first port of call for this type of work. Happy to recommend to anyone!"